Bank Accounts In The UK
|
What are Bank Accounts?
In those days, because banks didn't exist, people used to save money at home. As a result, they were always worried about their earnings getting stolen. With the advent of banks, there was no need for this worry. You could easily save your money with a bank by opening an account with them.
A bank account lets you deposit and withdraw money. In some cases, you may also get a certain rate of interest on the money in your account. Almost every person in the UK has at least one type of bank account. If you're just starting out, reading further will give you an idea about bank accounts in the UK and how they work.
What are the Types of Bank Accounts?
Different types of bank accounts exist for different reasons. Some of these are explained below:
Current Account:
One of the bank accounts in the UK is the current account. You can use this account to manage your day-to-day incomes and expenses. It has both a deposit and a withdrawal feature. This means that you can receive money like your salary and benefits into this account as well as make payments like restaurant or shopping bills. With current bank accounts, you can keep track of where and on what you are spending your money. Some banks also pay interest on the money in your current account, but this is generally less than that you get on your savings account. There are some benefits that a bank gives you when you open a current account with them. These are
Cheque book to withdraw money
Debit card to swipe in shops and ATM machines
Overdraft on your current account
Standing orders for direct debit of regular payments
Savings Account:
A savings account is the second most popular of the bank accounts in the UK. Its name itself speaks about its purpose- it's for savings. It's understandable that when you get your salary, you won't spend every pound but will save a part of it for a rainy day. So, you can use a savings account to accumulate deposit money for a house or car you want to buy. This account inculcates the habit of saving and is of great use in times of financial difficulty. You can also use the money you've saved to make expensive purchases or perhaps go on a holiday. The best part is that the more you save, the more you earn by way of interest.
Post Office Card Account:
A Post Office Card account is a good way to receive money that is regularly paid out to you like benefits, tax credits and state pensions. However, you can't deposit any money yourself. Your Post Office will likely give you a plastic card and a Personal Identification Number (PIN). With the help of these, you can easily withdraw money from this account. Neither can you get an overdraft on your Post Office Card account nor can you use this card in a cash machine.
Basic Bank Account:
If you have a poor credit history and low income, obtaining one of the above mentioned bank accounts can prove to be a herculean task. Having an overdraft on your current account might also lead to problems. In such cases, you might have just one option- opening a basic bank account. Opening this type of account is easy even if you have a long history of bad debts or County Court Judgements (CCJs) against you. To open a basic bank account, you can usually approach a bank or building society. But, you should read the fine print beforehand.
Some advantages of a basic bank account are:
You can open it with zero minimum balance
You pay no fees
Your salary, benefits and tax credits are directly credited into this account
You can use the balance to pay by cash or cheque
Standing orders for direct debits are possible
This account's plastic card can be used at ATM machines
Some disadvantages of a basic bank account are:
You don't get the facility of a cheque book or overdraft
If your payments are directly debited and the payment fails due to low balance, you might have to pay charges
They may not be accessible at the Post Office
If you have a debt on your current account and you open a basic bank account with the same bank, they may use money credited into your new account to pay the old debts
Joint Account:
When two or more individuals want to open a bank account together, they can go for a joint account. For example, you might want to have an account where you and your partner save a part of your earnings. This money can be useful for managing household bills, making mortgage payments, etc.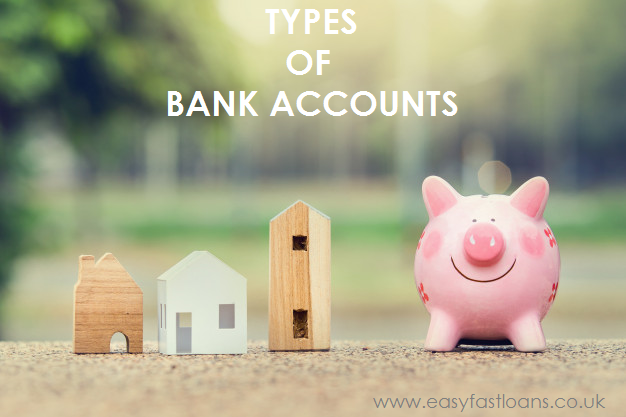 How Do I Open Bank Accounts?
To open a bank account, you'll have to fill out an application form. You can either go to the branch or do it over the phone or Internet. The form asks for your full name, date of birth and address. To support your details, you usually need to have two separate documents, e.g. your passport and recent utility bill. If you never had any documents or misplaced them, a letter from a known person like a GP or probation officer should do the job.
Banks and building societies carry out status checks before approving your bank account application. If you are bankrupt or have committed fraud in the past, it can seriously hamper your chances. In some cases, banks may not allow you to open a current account if your credit score is very low. Remember, if you've entered the UK illegally or 'overstayed', you can't become a joint account holder with someone. You also can't be a beneficiary to an account. However, you can report discrimination on the grounds of race, sex, disability, religion or sexuality.
What are the Terms and Conditions of Bank Accounts?
A bank account is essentially a contract between you and a bank or building society. You should read the terms and conditions and information about the interest rates. Every bank has different terms for different types of bank accounts. You should also inform your bank or building society if you aren't getting regular updates about change in policies and interest rates.
For Current and Basic Accounts:
You should ask for information about:
Charges you might have to pay
How the bank or building society will communicate with you
Spending limits on your account
How you can contact them in case of emergency
The bank or building society should tell you about changes to their terms and conditions before 60 days of such change. Else you can close the account without giving a notice or extra charges.
How Do I Change My Bank or Building Society?
There are some things you should remember while changing your bank or building society.
First, you need to think whether the change is really necessary. If your new bank is giving you better facilities and services, it may be worth the cost of closing your old account. Take into account the delays in direct debits and the opening of your new bank account.
Don't look for a new account after closing the previous one. Do it while the old account is still active. You can cancel any standing orders or migrate them to your new account. You should return unused cheque books and plastic cards (cut them into two) to your old bank or building society.
Make sure you have a little money in your old account to pay for standing orders.
In case you owe the old bank any money, you'll have to pay it before closing the account else they can still sue you.
If your old and new bank have an arrangement between them for transferring account balances and direct debits, it will make things easier for you.
If there is no such arrangement in place, your old bank's responsibilities end with closing your account and paying any left-over interest.
Read more:
How to Choose the Right Car Finance?