Car Leasing
Car leasing is the process of renting a car instead of buying it. When it comes to car leasing in UK there are two types of car finance available to you, Personal Contract Hire (PCH) and Personal Contract Purchase (PCP).
In Personal Contract Hire (PCH), you can drive a new car until your agreement is over, and return it back after that.  However, Personal Contract Purchase(PCP) is the same as PCH, the only difference is you have the option to buy the car at the end of your contract.
Working of Car Leasing
In car leasing, you can use a car for an agreed period of time. During this time you have to make fixed monthly payments. In the agreement, there is a mileage allowance given to you which is not to be exceeded.
To get a car finance you need to go through a credit check. Depending upon your credit score the monthly payment and rate of interest are decided.
However, if you decide to cancel your agreement, you would be needed to pay extra charges for that which was not included in your monthly expenses, so act accordingly.
You can also get the new 2018 models to use with car leasing.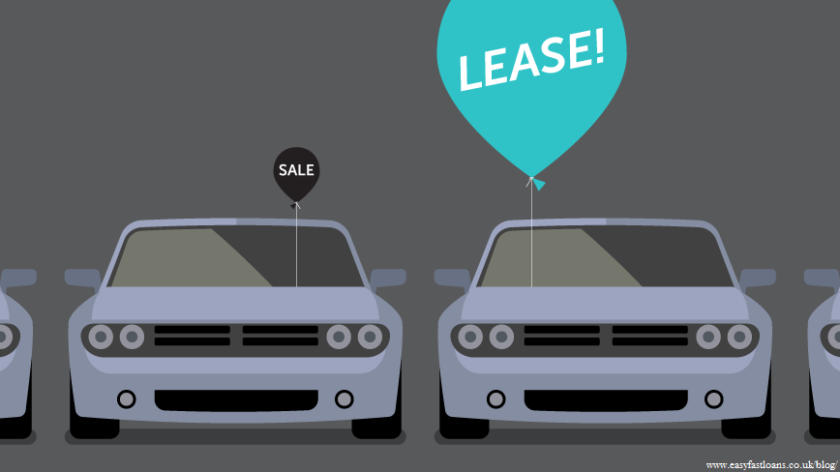 Looking to buy a car instead? Apply for guaranteed loans for car
Car Leasing with Personal Contract Hire (PCH)
Personal contract hire is the best finance option for car leasing. This car finance option helps you to hire a car for a long term, and is the cheapest of all. Below are the necessary details of the PCH.
You have to go through a credit check in order to get accepted
The contract agreement is between 2 to 5 years
You have to make an initial deposit upfront (3 months rental or 10% of car's value)
Though the monthly payment of PCH is higher than PCP, the overall amount that you pay is less compared to PCP
You don't get to own the vehicle, you have to return it back when your contract comes to an end
There are packages available for you which can cover servicing, maintenance, and road tax
Things to Keep in Mind While Going Car Leasing
As you are leasing the car and not buying it, there are certain limitations to what you can do with the car.
You cannot exceed the mileage allowance
When you and the dealer come to an agreement, there's a mention of mileage allowance in the contract. You should not exceed that mileage or else you can be charged extra by the finance company when you return back the vehicle.
You cannot modify the vehicle
As you are not the owner of the car, you cannot make any modifications to the car. The modification can be internal or external like seat changes, rims, spoilers, etc. Although you can ask the company to do it for you at the time you lease the vehicle.
Take permission before riding out of the country
It is advised that you do no take the car out of the country as it is chargeable. However, if you want to ride outside the country you should take permission from the finance company.
Read more:
Student Loans