Factors affecting your life insurance premiums
|
There are many factors due to which the premiums that you pay for your life insurance differs.
Let's take a look at some factors due to which your life insurance policy gets affected.
Your age
When it comes to the costing of your life insurance according to your expectation, age is a hugely influential factor.
The cheaper will be the premium if you are younger, hence it is the general rule usually. You are less likely to make a claim, which is the common thought process. Taking out a life policy while you are in your 20s or early 30s is a great way to secure the lowest premium.
As the circumstances change and the situation does not remain the same, many people think of getting cover in later life. The older you get, you'll be expected to pay more for the insurance.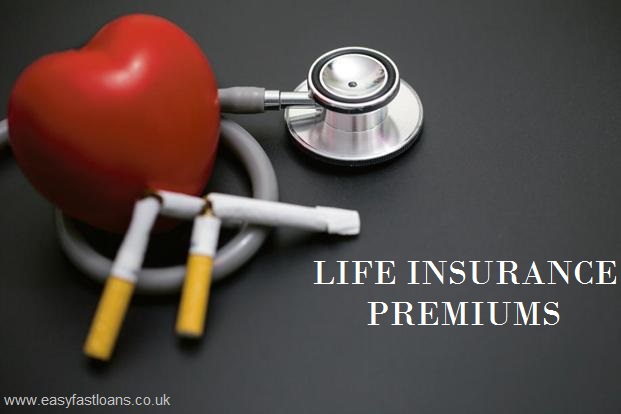 Read about Life insurance for mums
Lifestyle and health
When calculating the premiums, insurers will factor things like alcohol consumption, BMI and if or not you do exercise regularly hence you will find medically underwritten life insurance policies.
If you are overweight and also live unhealthy lifestyle then you are likely to pay more hence insurers simply needs to cover their risk. But your premiums will be lower if you have a healthy weight and exercise regularly. Your premiums will be higher after you are considered as an impaired risk due to poor health history, had a heart attack or stroke, or suffer from a medical condition.
You can also reassure your insurer of your current improved health if you are in a good health.
Smoking is risky for insurance
Smokers statistically live shorter due to a link between smoking and serious illness such as coronary heart disease and lung cancer. As a claim is more likely, the smokers will pay more for their premiums.
It is common for smokers to pay as much as twice as a non-smoker pays if you compare the coverage. Remember that after you have given up smoking for a minimum 12 months, then insurers may classify you as a non-smoker.
Medical history
It is very likely to increase the cost of your premiums if there is a history of severe hereditary in your family.
During the application process, the insurer or broker will ask you the questions about your family history. Heart disease, type 2 diabetes, cancers, stroke and Parkinson's disease are also included in hereditary illness that could affect your cost of premiums.
The information on your family medical history up to a certain age like 60 years will be required by the insurers. Hence statistically there is a common understanding that certain illnesses are more likely.
Travel, Hobbies and occupation
The cost of your life insurance can also get affected due to the hobbies you take part in and the type of job you do as well as the countries you travel to.
For example, if you are a stuntman and get into a high-speed motor racing then you will be considered as a high risk. Due to this the cost of your premium will increase.
The insurers are not generally concerned if you travel once a year for a family holiday but if you regularly travel to a country that is of high risk due to increased levels of crimes and disease, then it will surely impact your premiums.
The type and amount of cover you need
Your monthly premiums will be higher if the level of protection is greater. If you are no longer around to take care of your family, then life insurance protects your loved ones. It provides them with a financial support.
How many dependents you have and your level of debt will decide the amount of cover you require. For example, you might require large or greater protection in order to cover the expenses if you have 4 young children and a large amount of debt.
So make sure that you cover all your expenses by deciding the amount of cover you need.