Guide To A Successful Universal Credit Claim
|
Universal Credit is being slowly and steadily rolled out in Britain. This will replace existing benefits and act as a financial support if you're unemployed or on a low income. There's still a lot of confusion in the minds of Brits regarding this, which is why we felt the need to explain what Universal Credit (UC) would come to mean. Read to know about how and when you'll be paid and where you can apply.
Okay… What Does Universal Credit Mean? I've never heard anything like this…
Universal Credit (UC) is a single monthly support for people who are out of work due to illness or can barely scrape through on their current income. It will replace the following existing benefits and tax credits you're getting now.
Housing Benefit
Child Tax Credit
Income Support
Working Tax Credit
Income-based Jobseeker's Allowance
Income-related Employment & Support Allowance
I'm still not very sure how it's going to affect me…
If you're claiming existing benefits and living in a full service area, you'll be asked Universal Credit.
If you're claiming existing benefits and living in a less-than-full service area, you can continue with the old benefits until you're invited to claim UC.
In case you have been getting help for paying rent, your monthly payment from UC will make a provision for it.
Supposing that both you and your partner are eligible to claim UC, a single monthly joint payment will happen.
Universal Credit pays out in arrears so it may take upto five weeks from the date of your claim to get the money.
While you're on UC, you can work as many hours a week as you wish. But, due to its purpose, financial support will reduce gradually as you earn more.
The claim process has to be done online.
When Will Universal Credit Payment Happen?
Make sure you file a claim as soon as you become entitled because it can take a lot of time. The date on which you made a claim (e.g. 10 August) is your assessment date. Henceforth, monthly payment of UC would happen on the 10th of every month. After four weeks of such claim, Universal Credit will be paid (10 September). Allow one week for the funds to transfer to your bank account (17 September). So, you see five weeks elapse before you get your first payment. Accordingly, you should have enough money to live on till then.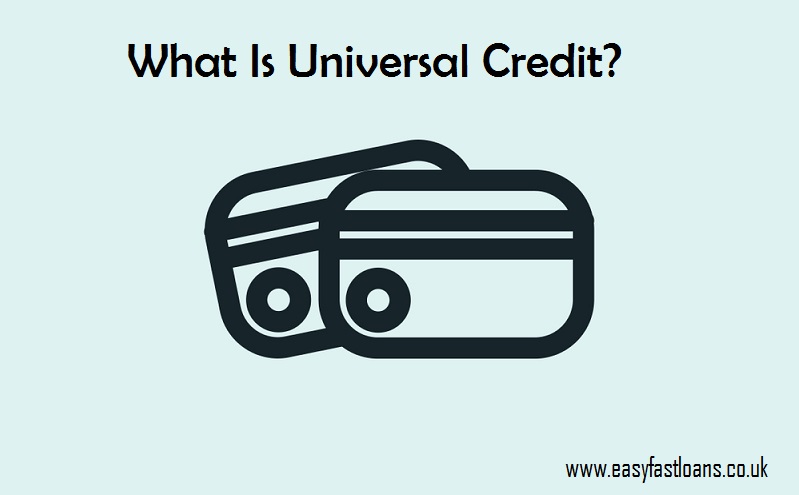 If you are looking for a short term loans for bad credit you can apply here>
What Does Universal Credit Consist Of?
UC is subdivided into two parts- a standard allowance and elements covering family circumstances such as:
Housing
Caring for someone
Childcare costs
Disabled children
Ill/ disabled adults
You can access the maximum support if your income including savings or capital comes to less than £6,000. If a family member has any other earnings, these will be taken into account.
If I'm Working, will it affect Universal Credit?
There are no restrictions on the number of hours you work unlike existing benefits Income Support or Working Tax Credits. If you're earning from a job, work allowance may factor in. It's a threshold amount upto which your UC payments won't be affected. Having children dependent on you or inability to work due to illness/ disability will entitle you to work allowance. Once you cross this threshold, Universal Credit goes down by 63p for every £1 above the limit. This is called the earnings taper. Benefits received from the employer like Statutory Maternity, Paternity, Sick and Adoption Pay are also affected.
I get Unearned Income.. How does it work in calculating Universal Credit?
Every £1 of unearned income (which you don't get from work) will deduct £1 from your UC. This includes:
New-style Jobseeker's Allowance (JSA)
New-style Employment & Support Allowance (ESA)
Income from pension
Benefits not replaced by Universal Credit
These incomes won't be taken off your UC:
Disability Living Allowance
Child Benefit
Personal Independence Payment
Maintenance payments
Income from boarders and lodgers
I want to apply for Universal Credit!
If you find yourself entitled to Universal Credit, you can apply here: https://www.gov.uk/apply-universal-credit . In case you're claiming jointly with your partner, only one of you has to fill up the online claim form, but enter details for both of you. Remember that the claim can only be submitted online. If you don't have a computer or access to internet at home, you can use one for free at the local Jobcentre, library or council.
Can I get an Advance Payment on Universal Credit?
If you don't have enough money to last you till the first payment, you could request for an advance on your payment. Call up your work coach or the free UC helpline. This money you'll have to repay from your future UC payments over 12 months. You should expect to be asked why you need the advance, provide bank details and your identity verified. Usually, a decision happens on the same day and money transfers within five bank working days.