International Money Transfer Modes Pros & Cons
|
According to UK government statistics, each year thousands of people are coming to the country from EU nations and abroad. Most of them are here in search of work or study. Ultimately, immigrants stay on and even apply for citizenship. Now, with families back home, international money transfer has been brought into focus. How does one transfer their salary to their family? Which is the best mode to use? What if things go wrong? For answers to questions on international money transfer and more, don't miss a word.
What Should I Consider Before Doing International Money Transfer?
Before initiating an international money transfer, there are a few things you should consider such as:
How much money you want to send
Cost of sending money overseas
Frequency of money transfer
How the person wants to receive it
How fast you want the money to reach
What International Money Transfer Modes Are Available?
In the UK, there are mainly three international money transfer modes available to immigrants and others. These are:
Banks and building societies
Foreign exchange (FX) brokers
High street money transfer firms (eg. Western Union)
The best international money transfer mode is one which fulfils what you're looking for. For example, if you want the benefit of:
Safety and Convenience- banks and building societies
Speed- Money transfer firms
Costs- FX brokers
How Much Does An International Money Transfer Cost?
The costs of sending money overseas will determine how much foreign currency you'll be able to buy for your pounds. How much an international money transfer will cost you can be classified into three parts:
Forex rates
The fees charged by a firm to transfer your money
Charges the recipient pays for receiving the money (you can ask to cover these yourself)
A quick and easy way to compare costs is to apply for quotes from banks and FX brokers and compare them.
What Are The Next Steps?
One of the final steps in making an international money transfer is to confirm with the firm whether they'll be able to initiate the transfer in the time frame you want. Get this in writing if possible. You could also check if the money transfer firm or FX broker is FCA-authorised just to be safe. Keep all paperwork and receipts handy in case something goes wrong.
Pros & Cons of International Money Transfer Modes
Below are some of the pros and cons of using various modes of sending money overseas…
Banks & Building Society
| | |
| --- | --- |
| Pros | Cons |
| Easy to arrange | For an amount above £5,000, FX brokers give a better exchange rate |
| Make international money transfer also from your smartphone | Not fast as standard delivery may take upto 6 business days |
| Convenient for regular payments | Charges for making transfer |
| Safe and secure method of sending money overseas from UK | |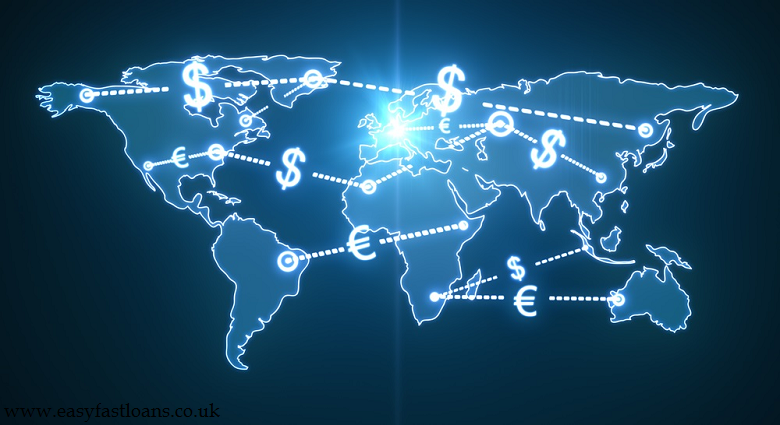 What You Need:
International Bank Account Number (IBAN) and Bank Identifier Code (BIC) of the person receiving the money
IBAN and BIC of your own bank account
High Street Money Transfer Firm
| | |
| --- | --- |
| Pros | Cons |
| Range of services- instant cash to recipient and transfer to bank account | Transfer fees especially high for smaller amounts (£10 for £50) |
| No need of bank account and identification for small amount | Subject to daily variable exchange rates of currencies |
| Faster transaction speed within minutes | No cover from Financial Services Compensation Scheme (FSCS) |
How a transaction with a money transfer firm works face-to-face:
Locate a high street money transfer firm in newspapers or at the Post Office. Just hand over the money and pay the fees. You'll get a reference number which you should give only to the recipient and nobody else.
How online international money transfer from a firm works:
They're best for non-urgent transfer as they may take a few days. Often, the fee is small and you'll need to register your bank account and credit card details before sending money overseas.
FX broker
| | |
| --- | --- |
| Pros | Cons |
| Low fees for international money transfer under £3,000 | Bank account required |
| Better exchange rate than a bank or money transfer firm | Not good option for smaller sums of money |
| Fast- money reaches on the same or following day | Not safe |
| Regular payments possible | |
What To Do If Things Go Wrong
The most appropriate way to tackle unsuccessful international money transfer or transfer to a wrong recipient is to keep receipts and paperwork at hand. Remember that money transfer firms and FX brokers aren't covered by the compensation scheme. That is, there's no cover if the company goes bust. Look for "FCA-authorised" firms rather than "FCA-registered" firms. The latter isn't necessarily answerable for your money.