Life Insurance for Mums
|
A recent study done in the UK shows that every 22 minutes, a child loses a parent. Children need mothers more than anything else in the world. Life is unpredictable and sometimes unfair. But fortunately, you can ensure that your children don't miss milestones in their lives. It's astonishing that even though the full-time average cost of childcare is £232.84 a week, only 39% of UK mums have life insurance. As a mum, you should secure the financial future of your children if the worst happens. In this article, we cover life policies for:
Single mums
Young mums
Working mums
Stay-at-home mums
Mums-to-be
Life Insurance for Single Mums
If you're a single mum, it's possible that your children are dependent solely on you for their expenses. If something happens to you, they might be left in serious financial difficulty and have to make major lifestyle changes. A life policy can help with the mortgage, daily living costs and or as a cash lump sum inheritance. Only 38% of single parents receive maintenance payments. Many single mums find it hard to stretch their salary for paying all the bills, let alone paying a regular sum for a life policy. Yet, this is just a misconception. Life insurance doesn't have to be expensive if you find the right insurance provider.
Life Insurance for Young Mums
When you become a mother, you have a lot of responsibility on your shoulders. Your child needs care and sometimes you may get worried about what would happen if you weren't around. Particularly for young mums, mortality is a topic of much concern. As previously stated, life cover definitely helps in case you die with a young child. The younger and healthier you are, the low risk you're for a potential insurer. This gives you the benefit of lower premiums. Thus, it's wise to take out a life policy early on to lock in the best deals. Did you know life insurance for a 25-year-old mum costs as little as £6 per month?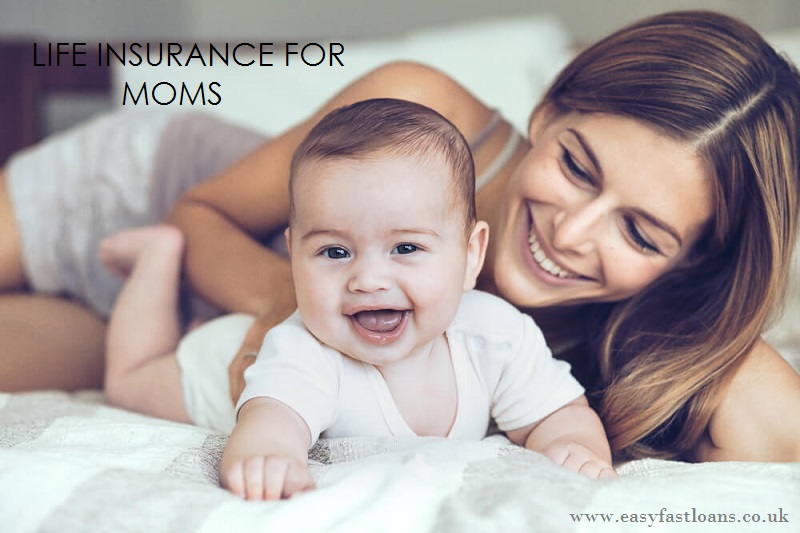 Life Insurance for Working Mums
The abrupt demise of a working mum is a blow not only to the children's support but also to the income of the household. Your income would stop leaving your children unable to pay the household bills and their education expenses. Mortgage payments could also be affected if you don't own the house you live in. Life insurance provides insulation to the financial disruption with a lump sum cash payout. When looking for life deals, consider the share of income you contribute to the household as well as your family's lifestyle. Also, consider any increase in your income over the policy term and increase in daily costs.
Life Insurance for Stay-at-home Mums
A stay-at-home mum is one who takes care of the family and the household. This role of a mother is equally important as a mother who goes to a work. Contrary to popular perception, stay-at-home mums (and dads) should have a suitable life cover in place. Your death would be a massive loss to your children, both practically and financially. Without a mum, your partner would have to pay for expensive childcare, let alone reducing their working hours to take care of the kids. By taking a joint life insurance, you can provide some financial backing for your children if you were to pass away. This is a cost-effective option that covers you and your partner. Note that a joint policy only pays out on the first death.
Life Insurance for Mums-to-be
Why put off taking cover till the baby comes home? It's best that you take precautions to protect your child's future when you're pregnant. Becoming a mum makes you more aware of the dangers that exist to you and your child's life. Applying for life cover should be on your to-do as soon as you find out about your pregnancy. Generally, there's no difference between life insurance for to-be mums and for parents. First, you determine whom you want to protect and how long you want protection for. On the basis of this, your premiums are calculated. As long as your pregnancy is progressing well, no issues might arise concerning your life insurance. The insurer may also take into account your pre-pregnancy weight and current weight.
Read more:
Obtaining a Good Car Insurance Rate with Bad Credit