Loans against Car
A loan against the car is logbook loan. A car is an asset. One can take a loan against a car. The loan amount depends on the current value of the car. In most of the cases, A loan of up to 50% value of the car can get sanctioned. Loans against car is a very simple process where an APR of the loan depends on the term and loan amount also.
Factors responsible for loans against car:
How much money one wants to get sanctioned as finance against the car.
The current value of the car as per the market.
How much value does the car depreciate every year is an important factor.
The credit score of the owner of the car is an essential factor.
Is the car already on loan? If yes, How much are the remaining repayments?
Above all how is the current state of the car?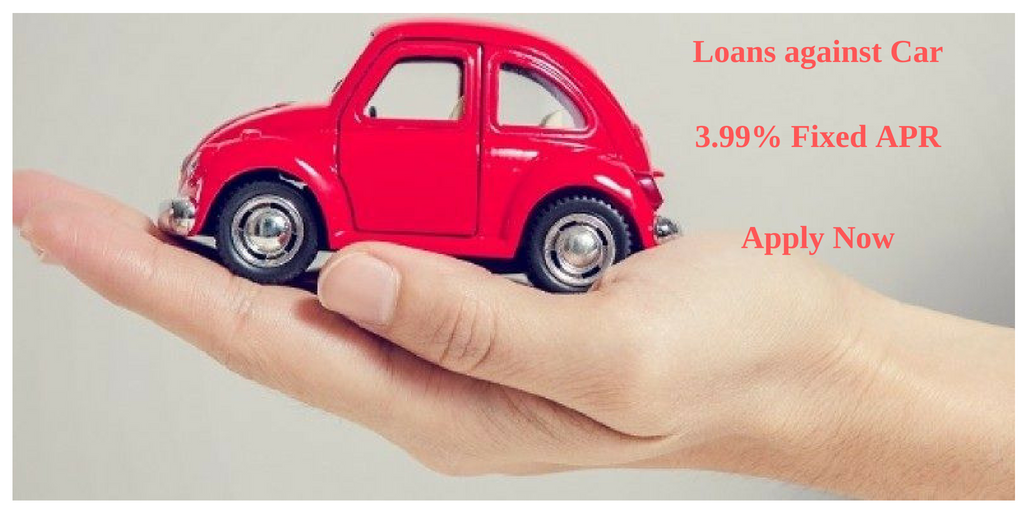 Risks involved in loans against car:
There are a few risks involved in taking a loan against car.
In a logbook loan, if the customer does not repay the payments of the loan, certainly the lender may seize the car.
If the value of the car after repayments is lower than the market value, then a lender may auction the car furthermore.
In a state of irregular repayments and skipping the instalments, the lender may take it to the court.
If the lender finds that you are not able to pay off the loan, he has a legal right to sell off the car. Finally, the loan is not to continue. It gets over on its own.
Conditions to get loans against car:
If one wants to get a loan against his vehicle, the following terms are  important:
An applicant should be at least 18 years or above of age.
A borrower must own the car on his/her name only.
There should be an availability of all the documents related to the vehicle. Registration of the vehicle. Car's payment receipt, challan etc. are some important documents to be available.
Certainly V5C document is also required.
There should not be any loan or finance on the car in the current state. Hence a car(vehicle) should be liability free.
How much can one borrow as loans against car?
Money from  £500 to  £50000 can be a loan amount. But the most important thing is the current value of the car. One can get a loan of around 50% of the car value. Credit score of an individual also matters a lot. Current income of the applicant is one of the deciding factors of the loan amount.
Are you looking for loans against car probably? We can assure you a decent loan amount. You may try now.
Read more:
How Much Does Logbook Loans Cost?