We know how essential it is to make a will. Even then we keep postponing it to a later date. But, making arrangements is neither hard nor unpleasant as it seems. It's just preparing yourself for the inevitable. Many people in the UK have a lot of doubts and queries about the entire process of to whom and how to leave their money and possessions. A wrong approach can lead to serious consequences so here are some FAQs about will writing.
What Is A Will?

A Will is a document in which you state who your money, possessions and property would go to. You may leave it all to your spouse if you don't have children. Or you may want that your siblings and children benefit from your life's earnings. Some senior citizens also take life insurance cover for the purpose of legacy. Whatever the case may be, the wording should be clearly understandable and legally enforceable. In order to avoid any discrepancies, many prefer using professional will writing services.
Do I Need A Will?

In the best interests of your loved ones, you should make a will. Otherwise, the law decides who gets what that may have been against your wishes. If you don't have any dependents, the Crown may take over your property and possessions.
How Much Does Will Writing Cost?

It's not a must that you have to opt for a will writing service. A plain paper with your wishes and required signatures works as well. However, if you want to do things in a professional manner, a simple Will starts from around £125 while Mirror Wills cost you about £195. For more complicated Trust Wills, shop around and find the best and cheapest service provider.
I don't have anything to leave…

For your family, your personal possessions matter as much as your money. Even if you don't have anything of great value right now, you would definitely in future. As Wills can be made even at a young age, you never know how much money you'll come to from an inheritance or lottery. Thus, the recommended course of action would be to get a valid document made that expresses your wishes.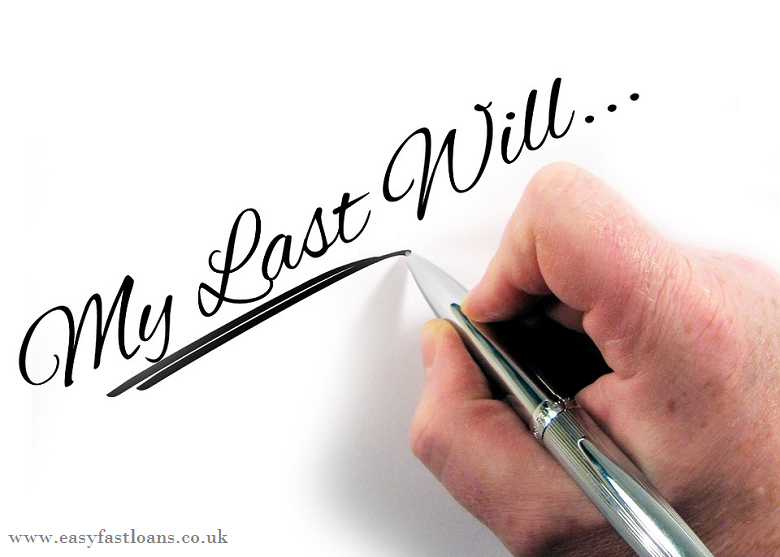 Who Are Executors?

An executor is a person whom you can place trust on. They are often a legal or financial advisor and carry out your wishes after you die. Such an executor assumes responsibility for winding up your affairs. They might also arrange for your funeral, notify people and companies about your death, manage your assets and liabilities, deal with tax bills, pay any outstanding debts and then distribute your estate to the named beneficiaries.
What If I Pass Away When My Children Are Still Young?

If you're a parent and your kids are under 18 years, you can appoint a Guardian in your place. Your Will must give consent to such a person to take care of your children till they turn 18. However, guardianship is valid only if the children have lost both parents. The ability to appoint a Guardian is why many people seek Will writing in the first place.
When Would My Children Inherit My Possessions?

You can mention your children's names as beneficiaries in your Will. As young children have little knowledge of finances, Trustees can be appointed to manage any such inheritance. You should also specify at what age your children would be able to exercise full right on the inheritance. Typical ages include 18, 21 or 25.
Can I Express Funeral Wishes?
You can express in detail how you wish your last rites to be carried out. But, it's not binding on executors.
Can I Make Gifts In My Will?
Of course, you can bequeath gifts of different types called Legacies. For example, you may want that your precious watch goes to your son or a fixed cash amount of £300 go to charity. Then, you can divide up the rest of your estate in any proportion.
Where Do I Keep My Will?
If you've taken the services of a professional, they'll store your Will and make it available when the time comes. Else you can just keep it in a safe cabinet in your house. Ensure that at least one person knows about where it's kept.