Personal Contract Hire (PCH)
Personal Contract Hire (PCH) is a car finance in which you can lease a car. You can get a car on rent from the dealer or finance company. To lease a car you would need to make an initial deposit of 10% of your car's value and rest you have to pay in the form of monthly payments.
You have to pay monthly throughout your contract to continue using the car and then you return it after your PCH agreement ends. The monthly payments can be done between 12 to 36 months in the PCH finance. You should select a time duration in which you can make the payments without missing it. And when you end your contract you can return the car back and lease a new car. As you can use different cars every 2 years, this has been one of the most favourite car finance options of the people.
Note: Car leasing, car buying and car logbook loans are all different, though they might seem similar
Some of the Key Features of Personal Contract Hire
When it comes to Personal Contract Hire (PCH), it is the most common form of car leasing
The monthly amount that you pay consists of the car rental and, maintenance and servicing amount if you have chosen it
The finance company who provides you with a PCH finance calculate the monthly payment amount depending on the below factors –
The cost of the car
The contract term you choose
Mileage allowance provided
The value of the car at the end of the contract
Also, it may be higher if you choose any maintenance plan with it
Remember that the ownership of the car is with the finance company, you never get to own the car throughout or after your contract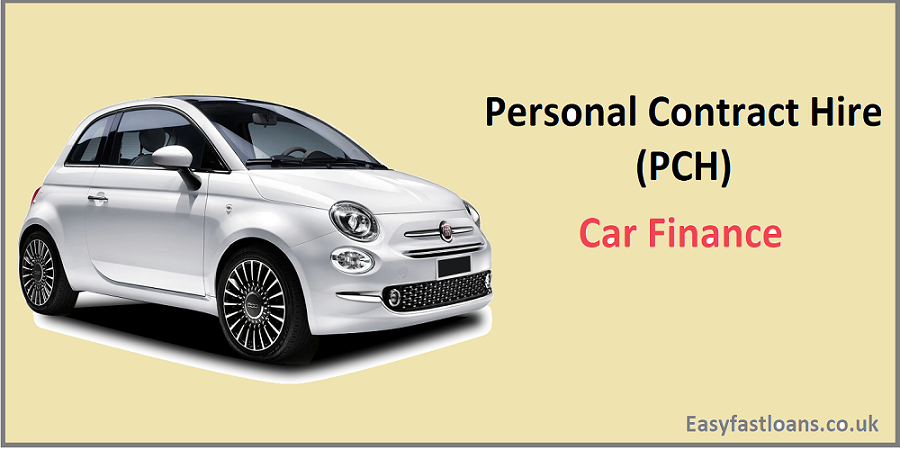 Benefits of Choosing a Personal Contract Hire (PCH)
A PCH contract has a low monthly rental compared to other car finance
The amount that you pay monthly is fixed and do not vary during the agreement
The APR is fixed for PCH contract
You can drive a car which you cannot afford to buy
You do not have to worry about the decreasing car value(depreciation) when you return the car back
Things to Keep in Mind About PCH Contract
In PCH contract you do not get to own to car
There is a mileage allowance that is allocated to you if you exceed that you can be charged extra by the finance company. The charges may depend on how much extra miles you have covered
You cannot sell or make any modifications to the car internally and externally as you are not the legal owner
The car should be returned in a well-maintained state without any damages to it. If there are any damages to the car above that stated in the Fair Wear and Tear Guide, you are liable to pay those damage charges
Read more :