Car Finance: Choosing the Right Type
|
Car Finance: Choosing the Right Type
A car is really a useful thing to have if you have a partner and kids. Every family in the UK aspires to have a car of their own. What type of car you own is not that important, how you plan to pay for it is. Usually, buying a car is seen as less of a headache than buying a house. A car is a movable asset- it can be taken from one place to another and bought and sold easily. In the same way, it can be financed in an easy manner from lenders like banks and credit lending institutions. While there are three main ways of car finance you can choose to pay for your own car, cash is always a safer option. However, people rarely buy cars with cash in the UK.
Which Three Ways of Car Finance Are You Talking About?
If you don't have a lot of cash, you can use credit to drive that brand new car you liked into your driveway. You can use either a Hire Purchase (HP), Personal Contract Purchase (PCP) or Personal Contract Hire (PCH) to own a car. These are explained in detail further. But first, you have to choose the right car.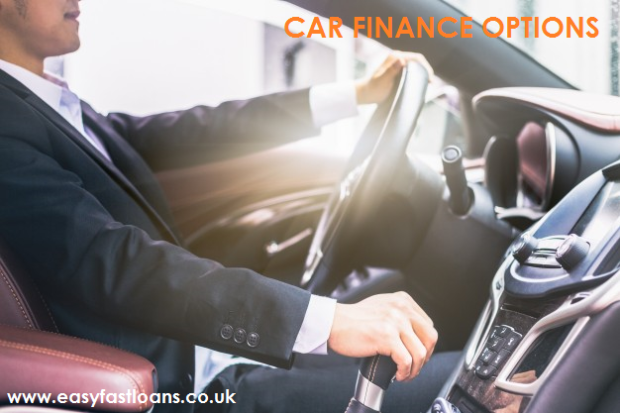 How Do I Choose the Right Car?
The market is flooded with automobiles of different shapes and sizes. How then do you decide which is the best car in terms of how much you can afford and also your liking for a particular make or size of car. You can classify them into various categories by:
Make: Skoda, Volkswagen, Audi
Type: Cheap, 7-seater, Electric
Usage: Family car, Around town, Driving for fun
Budget: Under £10,000, Between £10,000 and £60,000, Above £60,000
Without giving much importance to the first two- make and type- think "Why do I need a car? Do I want to take my family out on a picnic or does my partner need it to drive around town to shop for grocery? Also, "What is my budget? Can I afford a car costing £40,000?" After deciding on which type of car you want, you can think about which type of car finance would be suitable for you. You should shop around and look at various deals before settling on one. Two of the three means of credit look at the "buying a car" aspect whereas the third one looks at the "leasing a car" aspect.
What is Hire Purchase and How Does it Work?
A Hire Purchase (HP) is mainly for those who are sure that they want to buy a car and won't change their mind later on. It doesn't matter whether you have a bad credit or good credit. As you'll be taking a loan that will be secured against your car, your lender is at less risk. But you may stand to lose your car if you miss repayments. This form of car finance requires you to pay an initial deposit upfront, typically 10% of the car's worth.
You hire the car with an option of buying it when your contract ends. It's just like a personal loan where you make monthly repayments for a span of years, mostly one to five years along with the benefit of a fixed interest rate. Note that the ownership of the car lies in the hands of the lender during the contract. Only when the contract comes to an end and you pay whatever is left do you become the car owner.
Working of Hire Purchase Car Finance
You pay a deposit of 10% based on the value of the car you want to hire now and later buy.
You choose a monthly repayment plan between 12 and 60 months. The interest rate is fixed, so you should account for your financial situation over the next few years.
When you make the payment of the last instalment, the car will be yours.
What is Personal Contract Purchase and How Does it Work?
A Personal Contract Purchase (PCP) is the same as a Hire Purchase (HP) car finance. The difference lies in the events that happen after the contract comes to an end. While an HP would require you to buy the car, a PCP gives you the freedom to return, exchange or purchase the car. There is no obligation on you to buy the car. If you wish to, you can make a Balloon payment and buy the car. Your monthly payments depend on the amount of deposit you're paying. A higher deposit can reduce your monthly car loan payments. A Personal Contract Purchase runs for a period of 2 to 5 years.
Working of PCP Car Finance
You choose a car that you desire to buy with PCP form of credit.
You and the lender come to a mutual agreement on the length of the contract and mileage allowance.
Your lender makes an estimate about the car's value at the end of the contract, that is Guaranteed Minimum Future Value (GMFV).
If you exceed mileage or turn in the car in damaged condition, your lender will ask you to pay extra charges.
If you plan to buy the car in whatever condition it is, you just make the balloon payment and keep the car for yourself.
What is Personal Contract Hire and How Does it Work?
A favourite with UK citizens, Personal Contract Hire or PCH is an excellent way to use a car without any long-term commitment to it. In this car finance, you lease a car without actually buying or promising to buy it. A dealer or finance company can give you a car on rent. You never own the car either during the term of the contract or after it.
Working of Personal Contract Hire Car Finance
Choose a car that is available on rent from a dealer.
Pay an initial deposit of 10% on the car value.
Decide the contract term and mileage allowance provided.
Make monthly payments on time.
Lease a new car after your contract is over.
At a Glance
Features

 

HP
PCP
PCH
Deposit

Yes
Yes
Yes
Fixed Monthly Payments
Yes
Yes
Yes
Mileage Limit

No
Yes
Yes
Excessive Wear & Tear Charges
No
Yes
Yes
Depreciation Risk

Yes
No
No
Car Ownership Right Away
No
No
No
Balloon Payment

No
Yes
No
Early Redemption Charges
Yes
Yes
Yes
Secured Against Asset
Yes
Yes
Yes
Read more:
Personal Loans for Car Finance