Tips To Manage Your Pounds
|
Working adults in the UK await their paycheck eagerly. Along with pounds comes the pressure of money management. The goal is to make money go far and fulfil your spouse's and children's desires. Due to carelessness and unnecessary spending, people constantly find themselves short of money. While some are firing up Google with the question, "How to manage money", yet others are typing in "quick loans for bad credit". Managing your pounds is an art and one that can be learnt if you master a few money management tips and tricks.
Save a Little and Some More…
In their youth, every individual likes to live hand-to-mouth resulting in low or no savings. But, as they grow older and have dependents, saving takes on a lot of importance for them. You should always use money wisely. Cleverness lies in saving for the future house and car. To prevent from getting diverted, make a savings goal and stick to it. It can be as simple as, "I'll save £100 this month."
The first step towards your goal is to establish an emergency fund and use it only if you can't do without a particular expense. For example, the heating gets damaged or your child needs to see the doctor. Making other financial resolutions also provides assistance in money management. A few examples are:
"I want to buy a car without credit."
"I'll use my own money to pay for my holiday."
"I'll save up for my maternity/paternity leave."
Find the Right Soil for Your Pounds
You shouldn't stop merely at savings. Investing is an effective way of money management and money growth. Given the wide choice of investment products in the market, choose the right product to put your money into. Calculate how much of a risk-taker you are and get advice about low-risk and high-risk products. Financial advisers say that you should draw up investment plans in line with your goals and timescales. Not only assets, but you can also deposit money into pension schemes that will pay out after retirement. It's important to start doing this early for a comfortable life when you retire.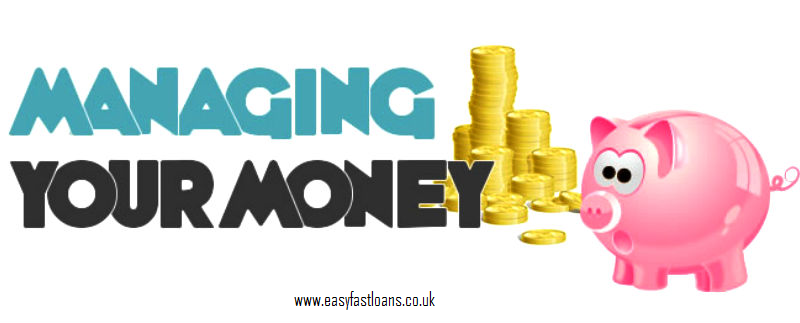 Think About a Budget
When you start earning, it's nice to think about a budget. Mostly families draw up monthly budgets to help with money management. It's not that tough to make one. Take a sheet of paper or use the spreadsheet software on your laptop. Make two columns, one of income and other of expenses. Note down all incomes from salary, property on lease, interest on savings, etc. Next, list how much you usually spend on lighting and heating, water, school fees, shopping, visits to the restaurant, salon, etc. This will give you an idea about how much you're able to save every 30 days and whether you're able to save at all. Thinking about a budget has the following merits:
You may not feel the need for credit
You're prepared to tackle unexpected costs
Develop a good credit rating through regular repayments
Increase chances of loan approval
Spot unnecessary expenses
Save up a deposit for life goals e.g. home or car
Stick To Your Budget
Making a budget and not following it through is a sign of poor money management. It's upto you to try your best to curb expenses and reach savings goals. A simple but effective way to do this is to figure out whether you can do it yourself instead of buying it. For instance, there are many videos on the Internet that Do-It-Yourself. This can cut down on your purchases. Insist that you turn off lights and heating when not in use. Budgets work only when every family member abides by it. Finally, wait for the results to show. Allow finances some time to give you desired returns.
Start Paying Off Priority Debts
Another way of money management is 'debt prioritisation'. Arrange your debts in order of priority starting from the ones which need to be paid off first. Those that may result in high fines and CCJs should top the list, e.g. credit cards, mortgage, etc. Don't stop making minimum payments on other debts though.
If you follow these tips, money management is indeed very easy. Carefully spend and save pounds and take credit only if there's no other way. Most importantly, distinguish loan sharks among genuine lenders to avoid falling into a debt trap.
Read more:
Analyze your risk appetite