Boob jobs are one of the most widely popular cosmetic procedures in the UK. They're also very expensive with costs rising upto £7,000. Yet, thousands of women are visiting clinics to get a breast augmentation because of easy boob job  finance options. The new look amps up a woman's self-confidence and self-worth. We'll tell you more about how you can get boob job finance from us. But first, what are boob jobs exactly?
What Do Boob Jobs Mean?
Boob jobs are basically breast augmentation. Though women think it only means achieving larger and fuller breasts (breast enlargement), there are also other surgical procedures such as breast reduction, breast lift and breast reconstruction. With boob job finance, women can not only increase or restore the size and shape of breasts but also lift up their sagging bosoms. It's a simple cosmetic surgery which takes about 60 to 90 minutes only. A breast implant is inserted behind the natural breast tissue. These implants are usually shaped like female boobs and filled with silicone gel or saline. Boob jobs involve placing these above or below the main chest muscle to improve how their external appearance.
Is Boob Job Finance Worth Looking At?
Nowadays, the anxiety and awkwardness with boob jobs is no more. It has become quite common to access boob job finance for a successful makeover. The purposes can be cosmetic or health. Our boob job finance for breast enlargement is in demand due to the following causes:
Reduction in your breast size due to major weight change, pregnancy, nursing or ageing
Breasts not well-proportioned to your body
Underdeveloped breasts
Asymmetric boobs
Mastectomy or injury
Boob jobs in the UK start from around £3,645 and may go upto over £5,000. This price includes the surgeon's fees, anaesthesia, implants, overnight stay after the surgery, meals, pain relief and medicines and aftercare. Most women don't have that kind of lump sum money and thus access funds quickly from lenders like us.
How Does Boob Job Finance Work?
You'll need to first pay an upfront deposit of about £500 in order to secure a surgery appointment. You then pay back the loan in small instalments for the next 12 months. In some cases, we might even extend it to 60 months (5 years). Boob job finance options carry a fixed APR, so you know how much you'll be paying every 30 days. Grab our interest-free deals without hurry!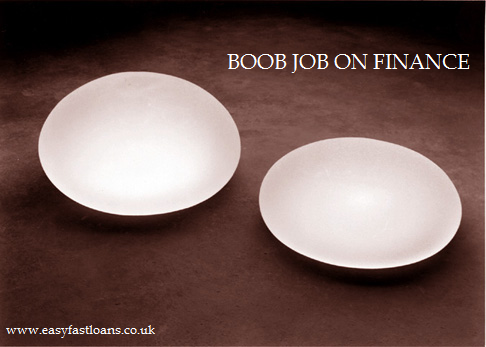 How Can I Apply For Boob Job Finance?
Obtaining funds for boob jobs is a simple and fast process. You just have to fill up our application for a personal loan and a decision takes only a few minutes. On acceptance, you have to set up a direct debit agreement with your bank account. We also have tie-ups with a few popular clinics. Borrowing from us means you're always sure from the beginning how much and how long you'll pay.
Am I Eligible For Boob Job Finance?
Before applying, getting an idea of the basic eligibility criteria prevents a refusal. You're eligible for boob job finance are:
Age:
Breast augmentation is a cosmetic procedure and thus has a minimum age limit of 18 or 21 years.
Employment Status:
For getting boob jobs, we ask for evidence of full-time employment or even continuous employment. Accordingly, you should have been employed in the UK for at least 12 months. In some cases, we may also ask your employment history of the last 3 years. In case you're self-employed, you should own a house in your name to be eligible for boob job finance.
Salary:
As proof of your loan repayment affordability, you should be earning a minimum monthly salary of £1,000 or more.
Credit History:
How you managed finances until now also matters for boob job finance. It goes without saying that a good credit score is highly preferred, although nowadays, bad credit is being considered as well. But, any County Court Judgements (CCJs), payment defaults or bankruptcy can almost always make you ineligible.
UK Residency:
Lenders require proof that you've been living in the UK for at least three years prior to sanctioning you boob job finance.
Direct Debits:
You'll need a bank account to set up direct debit payments monthly to pay back your boob job finance. We do consider if you pay by cash and cheques.
Can I Get Boob Job Finance With Bad Credit?
Often times, CCJs, defaults and bankruptcy cases against you steadily reduce your credit score. This makes it tough to gain boob job finance. Avoiding credit may result in your not having a credit score at all which is equally bad. There are some finance companies like us who specialize in loans for people with bad credit, so why not get a quote? It's not impossible to secure boob job finance for breast enlargement.
Keep in mind that you might have to pay an inflated APR. This would mean you pay back more than what your cosmetic surgery cost. The good news is that you can access better deals by improving your credit score. One way to do this is to put aside enough money to repay on the due dates. Avoid applying at numerous places when you know you'll be turned down. Frequent refusal is a turn-off with UK lenders.
What Factors Should I Consider Before Agreeing To A Boob Job Finance Agreement?
Before you sign on the dotted line for boob job finance, keep these things in mind:
Length of loan:
With a longer repayment period deal, you'll pay much more as interest. Whereas with a shorter payback period, you'll pay less interest in total but your monthly payments will be high.
Deposit:
Be confident that you can pay the upfront deposit of £500 from your own savings. Because you can get a surgery date only after paying this deposit.
Terms and conditions:
Don't ignore the terms and conditions of your boob job finance agreement. It's good to check twice for any penalties or charges if you default on payments.
Aftercare:
Every woman requires care after going through a boob job which may not be included in your loan for a boob job. There are also chances of things going wrong and requiring corrective surgery or replacement of breast implants. You'll likely have to pay for this from your own resources.
How Much You Can Afford:
Give a thought to your monthly outgoings and only sign an agreement you can afford.
What Are The Alternative Options For Boob Job Finance?
In life, there are always alternatives. You can also look at other sources apart from clinics and lenders to finance your much-awaited boob job.
Travel abroad:
If you find prices in the UK too high for your liking, you can get a boob job done for less money in Turkey, the Czech Republic and Poland. Yet, do consider the other factors like the cost of travel and hotels, healthcare standards and regulations in that country, and language barriers.
Free boob job on the NHS:
Only a handful of women are selected by the NHS for a free boob job. Moreover, only those who've had a mastectomy following breast cancer or lost their breasts in an accident are considered. The final decision rests with the local Clinical Commissioning Group (CCG).
Personal loan from a bank:
Some women wishing to get themselves a boob job approach banks with a loan request. If approved, they can pay the clinic in full and make repayments to the bank later.
Credit Card:
A popular choice among UK's female population is using a credit card instead of boob job finance from a clinic. 0% APR or low APR cards are a great alternative as it will mean you only pay the procedure cost.